MicroJib GoPro Extension Pole
MicroJib GoPro Extension Pole Pasang kamera GoPro Anda dengan sederhana, MicroJib GoPro pole dirancang langsung untuk panning secara halus dan miring dengan twist dari pergelangan tangan Anda, juga untuk mengambil panorama dengan dimensi baru dengan bergerak bebas, panning 360 derajat dan tilting technology, yang memanfaatkan poros internal dan gearbox yang  dikendalikan dengan mudah pada grip karet pegangan. Panjang dapat disesuaikan (antara 16 dan 33 inci) dan mur pengunci untuk syuting stasione.
Creativity in Motion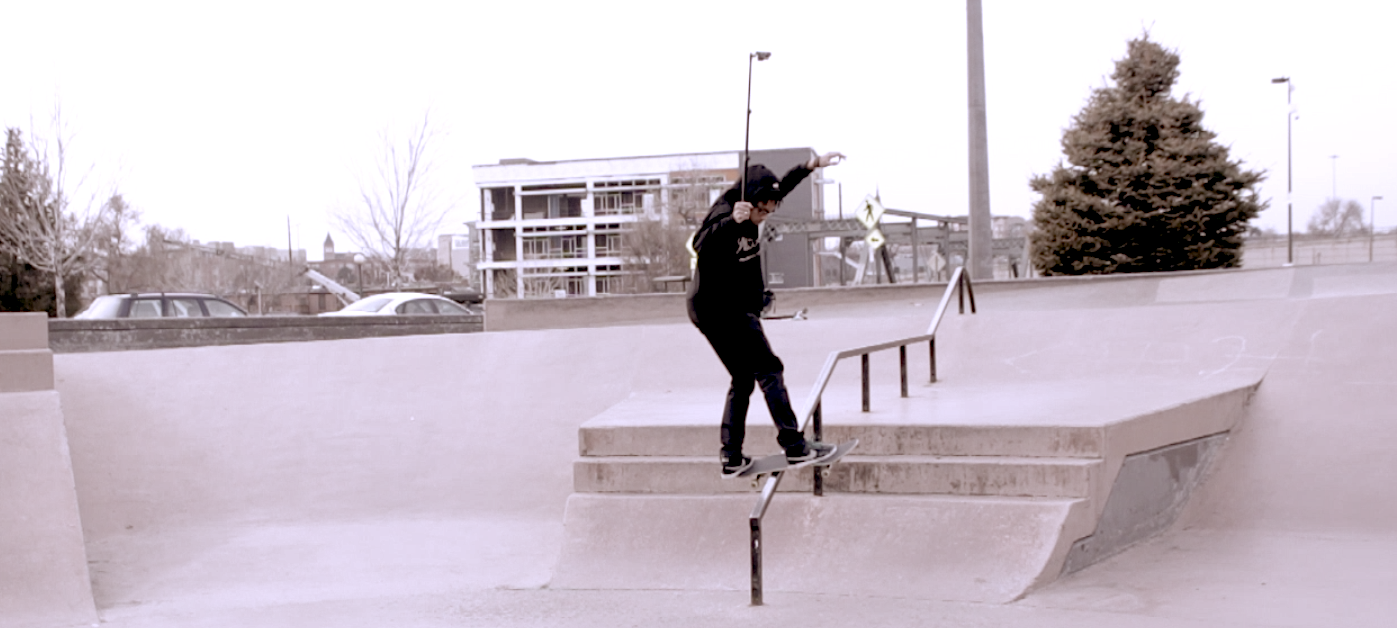 Dengan MicroJib Anda bebas untuk menyesuaikan posisi kamera Anda saat syuting. Apakah Anda sedang syuting sendiri atau dengan orang lain, MicroJib adalah satu-satunya pole mount yang akan membiarkan Anda memperpanjang kemungkinan kreatifitas Anda.
Professional Grade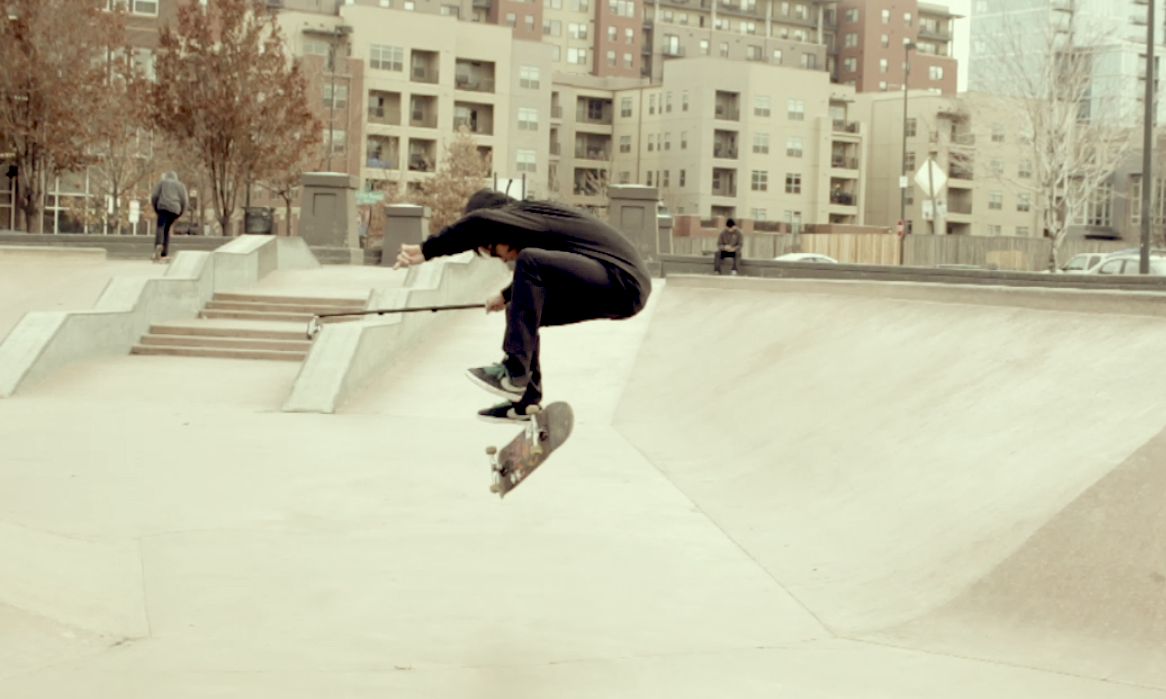 Presisi dari aluminium dan stainless steel, MicroJib dibangun dengan kualitas terbaik, daya tahan dan yang paling penting kehalusannya.
Versatility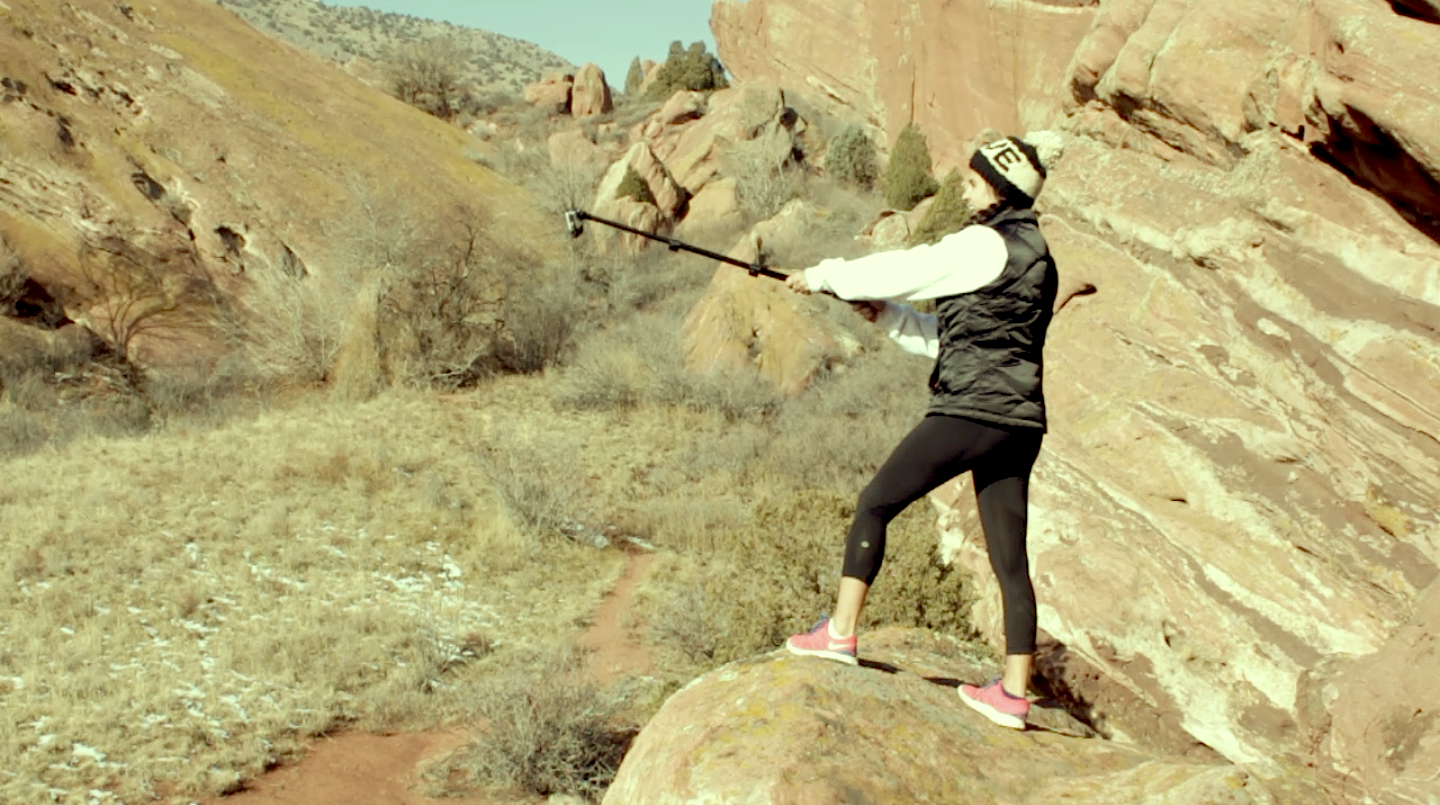 Apakah Anda seorang pemain ski, pejalan kaki, videografer, pemain skateboard, wisatawan atau semua hal tentang gambar yang di atas. MicroJib memudahkan untuk menangkap pengalaman Anda dengan cara yang sebelumnya tidak mungkin.
Fitur :
Sturdy anodized aluminum design stands up to years of close-up filming in the skate park, on the mountain or out in the wilds of your next documentary.
Shake-free, 360-degree panning and tilting technology enables studio-quality follow shots and smooth panning, adding awe-inspiring effects to small-budget productions.
8MP photos with time lapse and burst modes
Design features an internal axle and gearbox controlled by the textured rubber grip, and slight resistance in the rotation ensures smooth panning and tilting.
L-bracket design features a bottom and side mount, which enables quick conversion between pan and tilt mode without re-mounting your camera.
A gold screw at the end of the gearbox locks the rotating mechanism in place for stationary shots without unwanted panning or tilting.
Two quick-lock adjusters on the shaft let you dial in the length from 16 to 33 inches.
Water-resistant design works great in snow and the occasional rain shower, but is not recommended underwater.
The MicroJib securely mounts all GoPro HERO cameras.
Spesifikasi :
| | |
| --- | --- |
| Manufacturer: | MicroJib |
| Size: | Extendable from 16.5 inch to 33.5 inch |
| Weight: | 13.4 oz (0.4 kg) |
| Materials: | Aluminium, Stainless Steel, Plastic |
| Compatibility: | HERO4 Session, HERO4, HERO+ LCD, HERO+, HERO, HERO3+, HERO3, HERO2, HD HERO |
Pan + Tilt functionality
Extendable
Water resistant
Isi Dalam Kotak :
MicroJib
GoPro Screw
2x Tilt Nut
Tilt Nut Fastener
Ulasan Video MicroJib GoPro Extension Pole